Peer Mentor Program
What We Do
UP Peer Mentors serve as a resource for student mentorship on all live performance and production topics including developing and producing a project; designing, building, and installing scenery and equipment; and planning and executing load-in and the tech process. We're here to help during any phase of mounting a show and share knowledge of technical skills. The Peer Mentors are always happy to meet with and advise any student working on (or maybe just still thinking about) a theater project.  Peer Mentors are also available for outside consultations, assistance, and support during load-in.
Remember, there truly are no silly questions! We are all here to help, and are never far from phones or the internet. If we can't answer your question, we know someone who can! Feel free to contact any of us directly. Our contact info can be found below.
If you are interested in becoming a Peer Mentor, visit our Work Study page for info on applying.
Who We Are
Mikaela Boone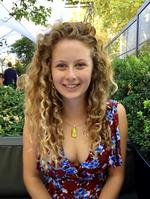 Mikaela (SM '22; she/her/hers) is double majoring in Theater and Performance Studies and Cognitive Science. She is primarily a director and enjoys working on collaborative theater projects that highlight women. She has also dabbled in costume design and has recently developed a love for producing. Outside of theater - wait, hold up… There's a world outside of theater?? Oops, she forgot - she enjoys playing IM sports. As such, she would love to chat about the directing process/ project generation, costume design, producing (on any scale), or IM soccer rivalries. Please feel free to reach out!!
mikaela.boone@yale.edu
Cell: 508-523-2313
---
Claire Donnellan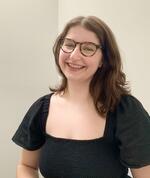 Claire (SY '24; she/her/hers) is a prospective Humanities and Political Science major from Chicago. Claire is passionate about the power of storytelling to bring people together and create change. In the Yale theater world, she is a director, costume designer, and occasional stage manager. In the little time she spends not doing theater, she is a troop leader for Campus Girl Scouts. Claire would love to answer your questions about any part of the costume or directing process, such as renting costumes from the Drama School, constructing a garment from a pattern, running a rehearsal room!
claire.donnellan@yale.edu
Cell: 312-505-1891
---
Cleopatra Mavhunga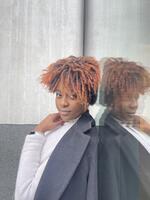 Cleopatra (TD '23; she/her/hers) is a junior in Timothy Dwight college. She has been doing theater ever since middle school and has experience in acting, directing, producing, and dramaturgy. Her guiding philosophy about undergraduate theater is that it is best enjoyed when there is a proper work/life balance. It should always be something that brings you more joy than stress. In her free time, she adores cooking (her most prized possessions are a kitchen aid mixer and a sous vide), reading, hiking, going to the gym, trying out new coffee shops, volleyball, and going to the food trucks at the wharf.
cleopatra.mavhunga@yale.edu
Cell: 508-308-5640
---
Simon Rabinowitz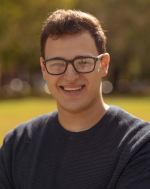 Simon (MY '22; he/him/his) is in Pauli Murray double-majoring in Economics and Theater and Performance Studies, also known as "Show-Biz." Simon is a producer, arts administrator, and new-work dramaturg, who loves musicals (ask him about joining Musical Theater Book Club). He also has experience head rigging, stage managing, technical directing, and most, of all, creative problem solving. Outside of theater, Simon is the business and off-campus manager of Just Add Water, Yale's musical comedy improv troupe. Simon is always on his phone and always available to answer a question, set up a meeting, or simply wax poetic about a myriad of hot topics.
simon.rabinowitz@yale.edu
Cell: 610-500-4631
---
Naomi Schwartzburt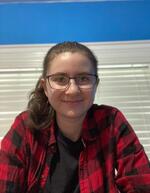 Naomi (MY '24; she/her/hers) is planning to double major in Theater and Performance Studies and Astronomy. She is primarily a stage manager but also has plenty of experience with props and sound. She loves all things spreadsheets and scheduling, helping build sets, and making endless puns. In middle school, Naomi stumbled upon the world of theater somewhat accidentally, so she is especially interested in helping newcomers discover and develop their technical theater skills. She is happy to answer any questions you have about theater, embellishing emails with show-related memes, or anything else, so please feel free to reach out!
naomi.schwartzburt@yale.edu
Cell: 646-479-9045
---
Beza Tessema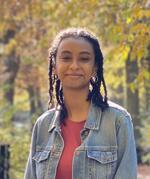 Beza (JE '24; she/her/hers) is a potential Theater and Performance Studies and Architecture double major from Connecticut. She enjoys directing, lighting, and just about everything else there is to do in theater. Outside of theater, though still inside of performance, she is on the step team, Steppin' Out. If you have any questions about lighting, theater in general, dance/performance groups, or things to do around Connecticut, don't hesitate to reach out!  
beza.tessema@yale.edu
Cell: 203-260-8310
---
Casey Tonnies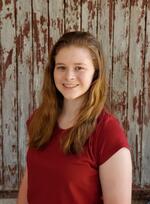 Casey (MC '23; she/her/hers) is a Chemical Engineering major from Louisiana. She mainly does lighting design and head electrician work on campus, but her favorite thing is actually cut calls for sets crew. She is more than happy to help with any step in the LX process: from drafting on Vectorworks to programming your show. It's also okay if you have no idea what those mean—all you need is some ideas of what you want on stage and we can go from there!  She's excited to help make your tech less stressful, so please reach out to learn all of the tricks she wishes she knew sooner.
casey.tonnies@yale.edu
Cell: 318-820-5437
---
Bibiana Torres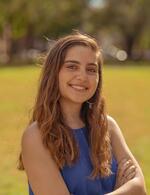 Bibiana Torres (GH '22, she/her/hers) is a Sociology and Theater Studies major with ample experience in directing, producing, and stage managing, and is currently the president of the Yale Dramat. Outside of theater, you can find her working with the CCE program, doing some research on reproductive rights, or managing the Hopper Cabaret. Bib has spent too many hours of her life making intricate spreadsheets, making impossible schedules possible, and sending emails with too many gifs, and she's dedicated to making those things shorter, more efficient and more fun for everyone else. She's happy to get coffee to talk through any questions, or to answer any quick things over email or text! 
bibiana.torres@yale.edu
Cell: 787-240-1463
---
Jack Tripp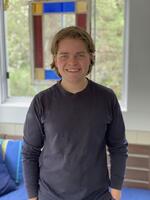 Jack (BF '23; he/him/his) is a Political Science and English major from Massachusetts. He primarily works as a set designer and technical director, and he is always willing to provide an extra pair of hands on a set crew. He would love to meet anyone interested in theater or just to talk about the Yale community, classes, or great library study spots, so please reach out!
jack.tripp@yale.edu
Cell: 774-929-0080
---
Winston Venderbush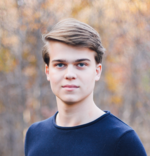 Winston (TC '22; he/him/his) is from New York City. He was the Production Officer of the Yale Dramatic Association for the 2018-2019 school year, so, of course, he loves all things production, technical theater, and most importantly, safety. When he's not helping out backstage, you can find him singing gloriously as the Musical Director of the Society of Orpheus and Bacchus. A a well-dressed cabling job is his guilty pleasure.
winston.venderbush@yale.edu
Cell: 917-621-7557
---
Adam Wassilchalk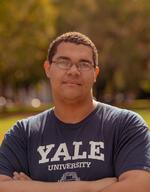 Adam (DC '22; he/him/his) is double majoring in Theater and Performance Studies and Statistics and Data Science. While a stage manager at heart, he is currently serving in his second term as the Production Officer of the Yale Dramatic Association. He's passionate about keeping our theater spaces safe for everyone and having fun while doing it! Whether you're looking for juicy stage management secrets, solutions to your production puzzles, or some spicy memes to help cope with it all, he's got you covered. So feel free to reach out! 
adam.wassilchalk@yale.edu
Cell: 512-679-3633
---
Will Wegner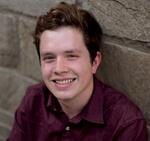 Will (MY '22) is a Theater and Performance Studies and Linguistics double-major from Wisconsin. He has extensive experience with lighting and projection design, but also dabbles in many other areas of theater, and is particularly passionate about the development of new work. Please reach out to him with any questions about lights, projections, puppets, or Frank Loesser.
will.wegner@yale.edu
Cell: 920-843-8404