Peer Mentor Program
What We Do
UP Peer Mentors serve as a resource for student mentorship on all live performance and production topics including developing and producing a project; designing, building, and installing scenery and equipment; and planning and executing load-in and the tech process. We're here to help during any phase of mounting a show and share knowledge of technical skills. The Peer Mentors are always happy to meet with and advise any student working on (or maybe just still thinking about) a theater project.  Peer Mentors are also available for outside consultations, assistance, and support during load-in.
Remember, there truly are no silly questions! We are all here to help, and are never far from phones or the internet. If we can't answer your question, we know someone who can! Feel free to contact any of us directly. Our contact info can be found below.
If you are interested in becoming a Peer Mentor, visit our Work Study page for info on applying.
Who We Are
Eitan Acks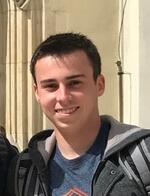 Eitan (TD '21; he/him/his) is a Chemistry major from San Diego who lives in the Crescent Underground Theater. He's active as a lighting designer, props master, and stage manager and would love to help get you started on your next production. If you're wondering why a spermaceti candle burns cleaner than a tallow one, where to source props for your show, how to get three Yale students to agree to a 15 minute rehearsal block, or if you'd just like to chat, please don't hesitate to reach out! If you ask nicely he might also teach you how to make breakaway glass out of sugar.
eitan.acks@gmail.com
Cell: 858-922-2249
---
Mikaela Boone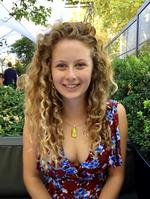 Mikaela (SM '21; she/her/hers) is double majoring in Theater and Performance Studies and Cognitive Science. She is primarily a director and enjoys working on collaborative theater projects that highlight women. She has also dabbled in costume design and has recently developed a love for producing. Outside of theater - wait, hold up… There's a world outside of theater?? Oops, she forgot - she enjoys playing IM sports. As such, she would love to chat about the directing process/ project generation, costume design, producing (on any scale), or IM soccer rivalries. Please feel free to reach out!!
mikaela.boone@yale.edu
Cell: 508-523-2313
---
Noah Gershenson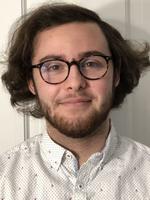 Noah (DC '21; he/him/his) is a Linguistics and Music double major from the Upper Peninsula of Michigan (think Canada, but without the health care and maple syrup). He enjoys sound engineering of all types and does work with theater productions as well as with Yale Radio WYBCx. In his free time, he shamelessly plugs his blues inspired indie-rock band, January, in which he plays guitar and bass. Noah doesn't sleep, so feel free to reach out to him at all hours with questions about mixing, cabling, speakers, or Green Day!
noah.gershenson@yale.edu
Cell: 906-231-9625
---
Tully Goldrick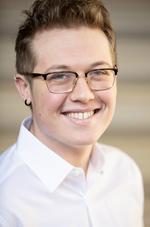 Tully (DC '21; they/them/theirs) is a Theater and Performance Studies and Neuroscience major in Davenport College. He works primarily as a master electrician and lighting designer (occasionally at the same time) on shows. He would love to show you the best ways to hang and cable your plot safely and quickly, give advice about programming your show, or help pick some gel colors! Feel free to email him with questions about any of the above, or theatre at Yale in general!
tully.goldrick@yale.edu
Cell: 352-515-8980
---
Chayton Pabich Danyla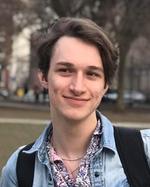 Chayton (MC '21; he/him/his) is a Theater and Performance Studies major from Atlanta who probably drinks too much coffee. He loves all forms of storytelling and wants to hear about the story you need to tell! He's passionate about the development of new work, and would love to help you make your world premiere happen! Here at Yale, he designs, dramaturgs, produces, and performs all types of theatre. He's available for any questions–from "What should an ideal audition look/feel like?" to "How do I turn on the light board?" If you don't even know where to start, he's here to help with that too. He's always ready to talk about theatre, so please don't hesitate to reach out!
chayton.pabich@yale.edu
Cell: 770-912-7552
---
Simon Rabinowitz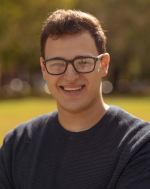 Simon (MY '22; he/him/his) is in Pauli Murray double-majoring in Economics and Theater and Performance Studies, also known as "Show-Biz." Simon is a producer, arts administrator, and new-work dramaturg, who loves musicals (ask him about joining Musical Theater Book Club). He also has experience head rigging, stage managing, technical directing, and most, of all, creative problem solving. Outside of theater, Simon is the business and off-campus manager of Just Add Water, Yale's musical comedy improv troupe. Simon is always on his phone and always available to answer a question, set up a meeting, or simply wax poetic about a myriad of hot topics.
simon.rabinowitz@yale.edu
Cell: 610-500-4631
---
Parker Redcross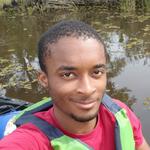 Parker (MC '21; he/him/his) is a Music and Computer Science major who enjoys finding himself in the theater at the intersection of his studies - sound design and engineering! He enjoys live-mixing and sound foraging alike (and maintains the best place to find sounds in their natural habitat is the kitchen; he once spotted a wild ice skate stroke sound there). He has also spent many a headache at the desk troubleshooting. Other credits include hanging a source four. Parker is eager to tell you his findings about the best ways to move air if you'll lend your ears.
parker.redcross@yale.edu
Cell: 412-716-7942
---
Robbie Skoronski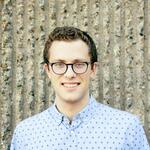 Robbie (TD '21; he/him/his) is an Architecture major and a proud member of Timothy Dwight College, Objectively The Best Residential College. When he is not holed up on the seventh floor of Rudolph Hall, he can be found in the basement of the University Theatre, covered in paint and building sets. In his time at Yale, Robbie has most often served as a Scenic Designer or Technical Director (and sometimes both) on a wide range of shows from small CPAs in college theaters to Dramat Mainstages. Feel free to reach out if you need help with anything sets related or just a good chat over some Willoughby's iced coffee. He's always looking for new members of sets crew!!!
robert.skoronski@yale.edu
Cell: 847-440-6666
---
Katie Toland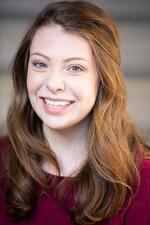 Katie (BF '21 / '22; she/her/hers) is a theater major from Polson, Montana. She primarily works as a stage manager on campus and can usually be found wherever spike tape and at least ten G-Cals are present. When she is not in the rehearsal room, she is probably checking out local coffee shops around campus (usually with her computer, probably to plan rehearsals). She would love to answer any questions about stage management, the various merits of the rehearsal room pianos, theater-life balance, or really anything else! Feel free to reach out by phone or email with any questions or just to chat!
katelyn.toland@yale.edu
Cell: 475-202-0366
---
Casey Tonnies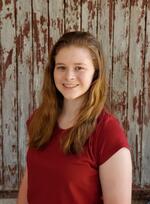 Casey (MC '23; she/her/hers) is a Chemical Engineering major from Louisiana. She mainly does lighting design and master electrician work on campus, but her favorite thing is actually cut calls for sets crew. She is more than happy to help with any step in the LX process: from drafting on Vectorworks to programming your show. It's also okay if you have no idea what those mean—all you need is some ideas of what you want on stage and we can go from there!  She's excited to help make your tech less stressful, so please reach out to learn all of the tricks she wishes she knew sooner.
casey.tonnies@yale.edu
Cell: 318-820-5437
---
Adam Wassilchalk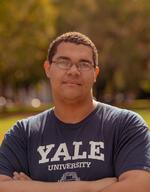 Adam (DC '22; he/him/his) is double majoring in Theater and Performance Studies and Statistics and Data Science. While a stage manager at heart, he is currently serving in his second term as the Production Officer of the Yale Dramatic Association. He's passionate about keeping our theater spaces safe for everyone and having fun while doing it! Whether you're looking for juicy stage management secrets, solutions to your production puzzles, or some spicy memes to help cope with it all, he's got you covered. So feel free to reach out! 
adam.wassilchalk@yale.edu
Cell: 512-679-3633
---
Will Wegner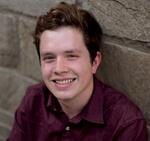 Will (MY '22) is a Theater and Performance Studies and Linguistics double-major from Wisconsin. He has extensive experience with lighting and projection design, but also dabbles in many other areas of theater, and is particularly passionate about the development of new work. Please reach out to him with any questions about lights, projections, puppets, or Frank Loesser.
will.wegner@yale.edu
Cell: 920-843-8404
---
Winston Venderbush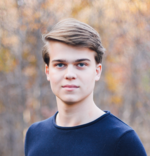 Winston (TC '22; he/him/his) is from New York City. He was the Production Officer of the Yale Dramatic Association for the 2018-2019 school year, so, of course, he loves all things production, technical theater, and most importantly, safety. When he's not helping out backstage, you can find him singing gloriously as the Musical Director of the Society of Orpheus and Bacchus. A a well-dressed cabling job is his guilty pleasure.
winston.venderbush@yale.edu
Cell: 917-621-7557